OUR POOLS
The world's leading manufacturer of swimming pools is right here in Ghana. Choose your preferred Desjoyaux Pool type for your unique pool project and enjoy our unrivalled professionalism.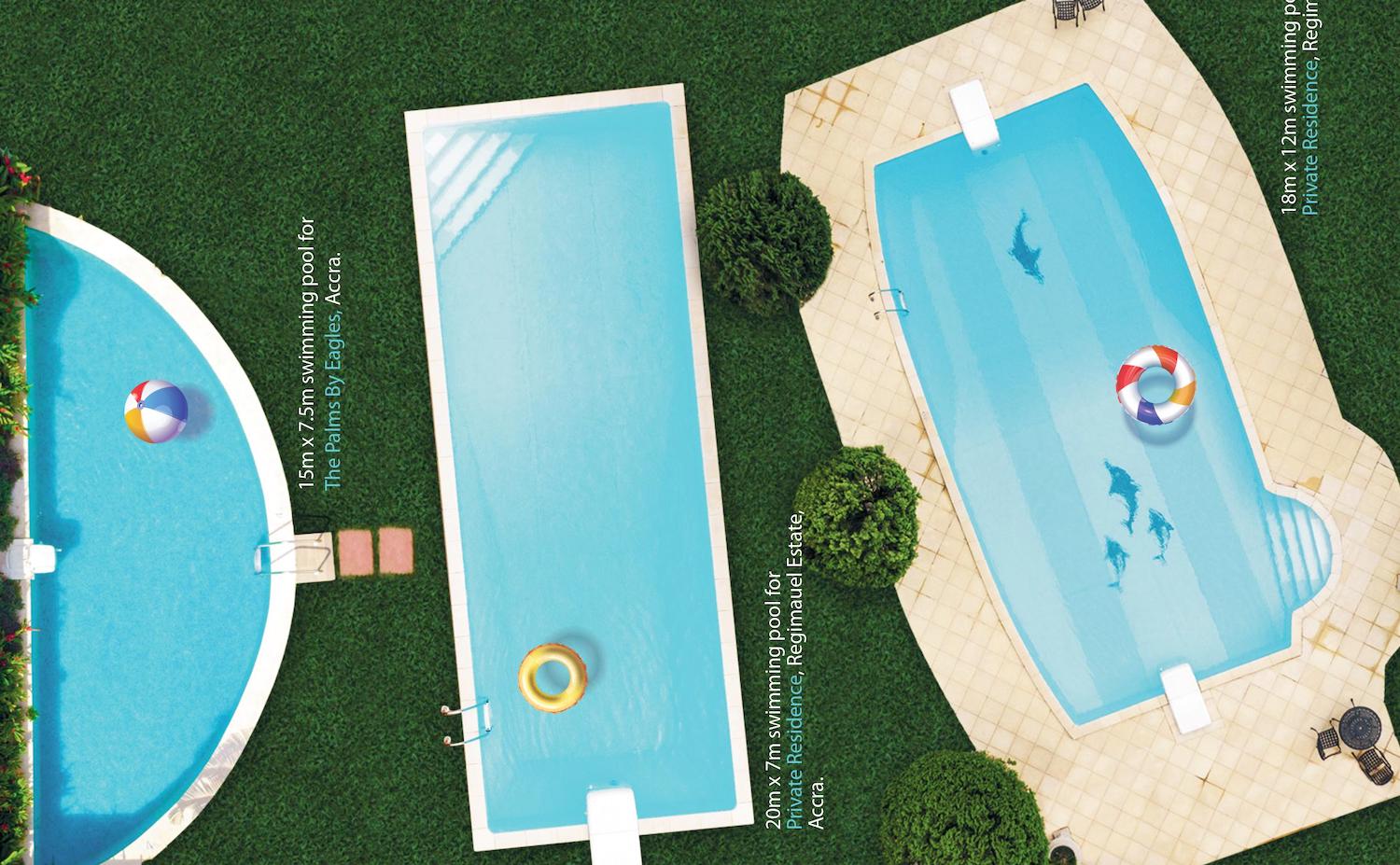 In-ground Pool
Are you looking for a large or very small-sized swimming pool with an in-ground structure?

The in-ground pool makes use of a tried and tested installation process with many years of proven expertise by our technicians. From casting the concrete to positioning the liner, we can guarantee the quality of our in-ground pool expertise even within smaller spaces.

These pools will allow your family to gather around the pool to relax and have fun, during the day or in the evening.
Above-ground Pool

This is a cost-effective outdoor pool option but offers you high-quality swimming and all the enjoyment that water can provide in a Desjoyaux pool.

An above-ground outdoor pool provides a true haven of peace. Each above-ground pool satisfies all the requirements for installing a leisure pool at home: safe swimming, an attractive pool and a guarantee of quality!
This outdoor pool can be quickly and easily installed in your garden, guaranteeing real enjoyment when swimming as a family.
Indoor Pool

As an indoor pool needs to fit perfectly into your home, so we pay particular attention to the choice of materials and options for your indoor pool.
Our indoor pool type offers numerous benefits:
*Quick and easy installation thanks to Desjoyaux's patented structure and the pipeless filtration system.
*An indoor pool ensures that you can swim anytime all year round. With your covered pool, you can take a dip whenever you like!